| | |
| --- | --- |
| Overall Rating | No Ratings |
| Value | No Ratings |
| Support | No Ratings |
| Features | No Ratings |
28Jan
TechRepublic blasts off with their top ten new features in Exchange 2010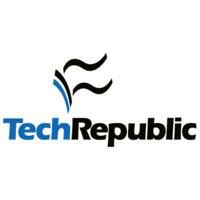 Those feisty writers over at the esteemed TechRepublic have concocted a list of their favorite ten new features that are available in Exchange Server 2010. It's an interesting read. Check out the list on their site here, or read below for a full transcript. Let's hear it for multi-mailbox search!
"1: Legal hold
Over the last several years, it has become increasingly more common for an organisation's email messages to be subpoenaed as part of the litigation process. The problem is that email is dynamic in nature. Messages are constantly being sent, received and deleted. Likewise, messages in the archives are often set to expire after a specific length of time. All of these factors have made it difficult to comply with litigation-related message retention requirements.
Exchange 2010 offers a new legal hold feature. This feature allows you to preserve the contents of an Exchange mailbox. Users can still use their mailbox in the usual manner, but copies of all items are retained, even if they delete them or if archived content would otherwise have expired.
2: Multi mailbox search
A complementary feature to legal hold is the new multi mailbox search feature. This feature makes it a lot easier for organisations to perform e-discovery. As the name implies, multi mailbox search allows a designated person to perform organisation-level searches across users' mailboxes. The search interface is designed to allow administrators to search for multiple keywords or phrases simultaneously.
3: Exchange Control Panel
The Exchange Control Panel is a new management tool built into Exchange 2010. While the Exchange Control Panel isn't designed to take the place of the Exchange Management Console or the Exchange Management Shell, it is definitely a welcome addition.
The Exchange Control Panel is integrated into OWA. It allows users to perform a few basic self-service tasks, such as changing their contact information. For administrators, the Exchange Control Panel provides a way of performing some of the more common management tasks remotely using a web interface.
4: Database availability groups
Exchange 2007 provided several high availability features, such as Cluster Continuous Replication. Exchange 2010 takes things a step further with database availability groups. Database availability groups allow you to designate multiple servers to host copies of individual databases. In the event of a failure, Exchange can automatically recover. Databases are no longer server specific, so you are free to mix and match the database replicas that are hosted on each mailbox server.
5: Database-level failover
In previous Exchange Server cluster implementations, a failure required an entire cluster node to fail over. This meant that if a server was hosting multiple databases, and the disks associated with a single database were to fail, the entire server would have to fail over — which would be disruptive to users whose mailboxes weren't even stored on the failed disks.
In contrast, Exchange 2010 supports database-level fail over. That way, if a failure affects only a single database, that database can fail over without disrupting the other databases on the server.
6: Voice mail transcription
In Exchange 2007, the unified messaging feature caused voice mail messages to be saved as email message attachments. While that seemed to work out fine most of the time, it did sometimes make life difficult for road warriors who didn't always have the ability to play the message.
Exchange 2010 uses a speech recognition engine to automatically transcribe voice mail messages. Users still receive the voice message as an email attachment, but the email message also contains a written transcript of the voice message. Users can check their voice messages even when they don't have access to a sound card. More important, the transcription feature allows the contents of voice messages to be indexed along with traditional email messages.
7: Call answering rules
In Exchange 2007, the auto attendant provides voice prompt menus for the organisation's primary phone number. For example, an auto attendant might be used to ask callers to press 1 for English or 2 for Spanish and then route calls accordingly. In Exchange 2007, the auto attendant is an organisation level feature.
In Exchange 2010, though, each user has his or her own personal auto attendant, which Microsoft refers to as the Call Answering Rules feature. Call answering rules allow users to create their own call routing options. So, for instance, an important call might be forwarded to a user's mobile phone, while a less important call might go straight to voice mail.
8: Personal archive
In Exchange 2010, each user can now have two mailboxes — a primary mailbox and an archive mailbox. By using an archive mailbox, users can keep their primary mailboxes uncluttered. They're free to browse their archive mailbox at will, and items can be automatically moved from their primary mailbox to their archive mailbox using retention policies.
9: Retention policies
Retention policies allow messages to be tagged in a way that reflects their useful lifespan and what should happen when they expire. For example, you could specify that items in one folder should be deleted after 30 days, while items in another folder should be moved to the archives after five years. Users can also apply retention policies to individual messages that are separate from folder-level policies.
10: Role-based access control
Exchange 2010 uses a new access control model called role-based access control. Now, administrators can perform delegation based on the role that the delegate will be performing. This means that rather than guessing which permissions the delegate will need, the administrator can simply tell Exchange which tasks the delegate will be performing."