| | |
| --- | --- |
| Overall Rating | No Ratings |
| Value | No Ratings |
| Support | No Ratings |
| Features | No Ratings |
05Nov
Five tips for successfully migrating from GroupWise to Exchange 2010
Posted by ryan as Help Center, News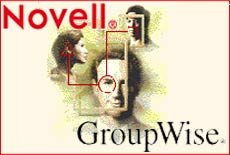 The time is now. Transitioning from Novell Groupwise to Exchange Server 2010 has never been easier or more efficient. That doesn't mean, however, it goes smoothly 100 percent of the time. Nathan Winters and Declan Conroy over at TechRepublic have come up with a list to help ease the transition for those making the jump. Here is what they had to say, in list form:
1: Perform a pre-migration assessment
Try to get a clear understanding of what will be involved and what criteria you will use to measure success before you begin your migration. Be realistic. For various reasons, not every message in GroupWise will be intact after the migration, so it's unreasonable to expect 100 percent of your data to migrate successfully. Pick an achievable threshold — for example, 98 percent of messages should migrate for 98 percent of mailboxes — and track your percentages. Tracking results is the key to any successful migration, and that's possible only if you start with a pre-migration assessment.
2: Provision your Exchange 2010 mailboxes
When you create Active Directory objects for Exchange 2010 mailboxes, remember that the GroupWise directory is separate from eDirectory, and GroupWise resources don't need eDirectory user objects. If you have chosen to migrate user objects from eDirectory, you may need to create them using a mechanism that's different from what you used to create regular user objects.
3: Integrate GroupWise and Exchange 2010
Determine how directory synchronization between GroupWise and Exchange 2010 will be achieved to ensure that the GroupWise Address Book and Exchange Global Address List reflect the same users, distribution groups, and resources. Use SMTP routing to route mail between GroupWise and Exchange and between the combined GroupWise/Exchange hybrid system and the outside world. Take note of message size limits and message formats.
Mail flow between GroupWise and Exchange can be achieved in either of two ways:
Exchange 2003 Connector for Novell GroupWise
SMTP forward domain
Calendar free-busy lookup is available only if you set up an Exchange 2003 machine running the relevant coexistence connectors before you install Exchange 2010.
4: Run a pilot migration
The goal of a pilot migration is to identify challenges you may face once full migration starts and determine how to prevent or resolve them. Therefore, you should expect, and even welcome, problems during the pilot migration, which must be large enough to capture a representative sample of the issues that could occur during migration. If the number of mailboxes you're migrating is in the low thousands, about 5% of the total user population should give a good sample. The percentage can be smaller for extremely large migrations.
Before you run the pilot migration, determine how fast the data can be moved by performing a controlled migration of a known quantity of production GroupWise data on a single migration server. This will give you a migration baseline based on the throughput in GB per hour. The throughput dictates how long the total data volume will take to migrate and, therefore, how long the project will run.
The pilot migration also will help you determine the amount of disk space required on the target, which can vary greatly from the source, depending on your version of GroupWise and the platform on which it's running. Sometimes, the volume of data on target will be greater than the data on the source, and the only way to know how your data is going to behave is to test it.
5: Migrate the data and track migration progress
After each batch of mailboxes is migrated, determine the total number of messages moved, the total number of messages filtered (skipped), and the total number of errors or warnings per mailbox. The software solution you use for this task should provide individual logs for each migrated mailbox that list the total number of messages and appointments the mailbox contained before migration. Add the number of filtered items to the number of moved items, subtract the number of errors, and divide the result by the total message count to calculate a percentage. If that percentage is 98 percent or higher, you can confidently sign off on the mailbox as a success.