| | |
| --- | --- |
| Overall Rating | No Ratings |
| Value | No Ratings |
| Support | No Ratings |
| Features | No Ratings |
22Feb
Infinitely Virtual Adds Free McAfee Anti-Spam for VON and Dedicated Exchange Hosting Plans
Posted by ryan as Infinitely Virtual, News, Press Releases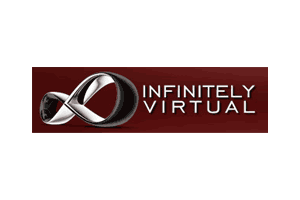 Infinitely Virtual, that feisty provider of virtual server and cloud computing technology, has just announced the addition of McAfee Anti-Spam, free with all Virtual Office Network (VON) and Dedicated Exchange Hosting plans.
This is quite a boon for users of the service, as a dedicated McAfee plan can be quit heavy on the pocketbook, especially when you are taking many end-users into consideration.
"At Infinitely Virtual, we believe security shouldn't be optional. We've added free Anti-Spam to our VON and Dedicated Exchange Hosting plans to keep your business running smoothly at all times," says Adam Stern, President and CEO of Infinitely Virtual.