| | |
| --- | --- |
| Overall Rating | No Ratings |
| Value | No Ratings |
| Support | No Ratings |
| Features | No Ratings |
09May
Infinitely Virtual Introduces Dedicated Exchange Hosting Standard Plan
Posted by ryan as Infinitely Virtual, News, Press Releases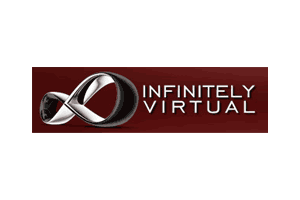 Infinitely Virtual, a provider of virtual terminal server technology, has announced the offering of its new, fully-customizable Dedicated Exchange Hosting – Standard Plan.
The company's Dedicated Exchange Hosting (DEH) plans start out with a minimum of three virtual dedicated servers in a private VLAN, redundant active directory controllers and an exchange server. The DEH plans offer free user account management and implementation plans, enabling even the least technical customer to take advantage of these advanced solutions.
The DEH standard plan includes outlook licensing, 10 user licenses, advanced anti-spam and 20 GB of Storage.
Adam Stern, president and CEO of Infinitely Virtual, said that this plan DEH – Standard plan is designed for customers that want the most sophisticated Exchange Server environment without needing the costly IT team to manage it.