| | |
| --- | --- |
| Overall Rating | No Ratings |
| Value | No Ratings |
| Support | No Ratings |
| Features | No Ratings |
18Jul
Infinitely Virtual Introduces Infinite App Personal Edition
Posted by ryan as Infinitely Virtual, News, Press Releases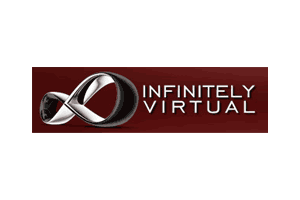 Infinitely Virtual, a provider of virtual server and cloud computing technology, has announced the development of Infinite App Personal Edition. This potentially useful service will allow Infinitely Virtual clients to run Windows Applications from any PC, tablet, Android phone, Mac, Linux, or thin client.
The ideal option for a single user, Infinite App Personal Edition provides a private and secure location in which one user can store documents and data. Standard features include driverless printing, display acceleration, multimedia direction, support for scanner, Exchange server, and Sun Open Office.
"Our new Infinite App Personal Edition will be perfect for the single remote worker; whether you are a small business owner or self-employed, we are creating an app that lets you manage your work flow from any internet capable device, anywhere, anytime," says Adam Stern, President and CEO of Infinitely Virtual.