| | |
| --- | --- |
| Overall Rating | No Ratings |
| Value | No Ratings |
| Support | No Ratings |
| Features | No Ratings |
06Apr
Infinitely Virtual Releases New Virtual Office Network
Posted by ryan as Infinitely Virtual, News, Press Releases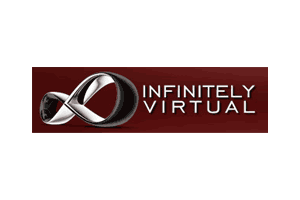 Infinitely Virtual has announced their new and fully-customizable Diamond Virtual Office Network and Premium+ Package.
The Diamond Virtual Office Network – Premium+ plan is executed on Infinitely Virtual's  Enterprise Virtualization Environment (E.V.E.). The VON and Premium+ Diamond package provides clients with a six server system, including a Dedicated Exchange Hosting plan. The Virtual Terminal Server comes pre-installed with Windows 2003 or 2008, and is pre-configured as a remote desktop session host.
"Our VON Premium+ plans are the foundation of any company's desire to get off the IT rollercoaster. We enable our customers to rid themselves of the purchase, integrate, consume and obsolete cycle. Our customers pay for the compute power and licensing they consume, and they never have to find an equipment lease or pay a consultant to build them a network," says Adam Stern, President and CEO of Infinitely Virtual.