| | |
| --- | --- |
| Overall Rating | No Ratings |
| Value | No Ratings |
| Support | No Ratings |
| Features | No Ratings |
01May
Innotion Enterprises
Posted by admin as Innotion Enterprises, Reviews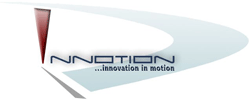 Innotion Enterprises, Inc. is a world-class Professional Services company offering business and government solutions that both meet the expectations of and exceed requirements for their customers.
Innotion Enterprises, Inc., (IEI) was established in 1997 to provide best practice based information technology consulting services to facilitate emerging e-government initiatives. In 2001 IEI obtained its SBA 8(a) certification and has consistently been relied on by key government agencies and commercial institutions to provide innovative solutions for their Information Technology strategic objectives
Recognizing the needs of small businesses all around the world Innotion Enterprises, a Microsoft Certified Partner, has developed its new Mail Security platform. This new service provides all of the services that a small business could ever want including: Microsoft Exchange Hosting with optional POP3 synchronization, Spam Filtering, Virus Filtering, and Mail Bagging (Backup SMTP).
Their entire system is run at a high availability data center and constantly monitored and maintained 24×7 by skilled personnel who understand how important your email is. Talk to an Innotion representative about having your systems hosted at their secure, high availability datacenter so you can enjoy unprecedented uptime and a near never ending supply of bandwidth.
Innotion Enterprises Exchange Hosting Features:
Microsoft Exchange Server 2003
Microsoft SharePoint Team Services 2.0
Microsoft SharePoint Portal Server 2003
Microsoft IIS 6.0 Web Hosting
Microsoft Windows Server 2003
Company: Innotion Enterprises
URL: http://www.innotion.com
Email:
Phone: 202-903-0222
Price: $10.00/month/mailbox