| | |
| --- | --- |
| Overall Rating | No Ratings |
| Value | No Ratings |
| Support | No Ratings |
| Features | No Ratings |
17Dec
Companies begin migrating to Exchange 2010 in earnest
Posted by Lawrence Bonk as Microsoft, News, Press Releases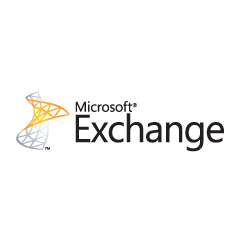 Keep an eye on Microsoft's stock folks, because companies have begun making the migration to Exchange 2010 in record pace, experts say. A survey of some 590 attendees at last month's Exchange Connections 2010 in Las Vegas, a conference for IT professionals, found Exchange 2010 is coming on strong. The survey was sponsored by unified e-mail management services vendor Mimecast.
In the year since it shipped, the Mimecast survey found 19.7 percent of respondents had already completed the migration to Exchange 2010.
An additional 51.9 percent said they will move to Exchange 2010 within the next 12 months, according to the Mimecast survey report. In fact, a total of 68 percent of those who took the survey said they plan to complete their migrations within two years. Not bad guys!
initArticleMenu(document.getElementById("toolBoxShareMenu"));