| | |
| --- | --- |
| Overall Rating | No Ratings |
| Value | No Ratings |
| Support | No Ratings |
| Features | No Ratings |
31Mar
BlackBerry Enterprise Server for Google Apps Rolling Out in September
Posted by Lawrence Bonk as News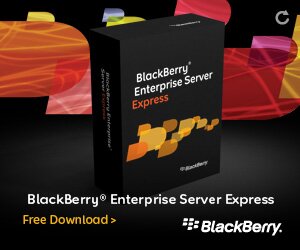 Well, the rumor mill it is a grinding! Word on "the street" is that BlackBerry will release their Enterprise Server for Google Apps in September. Yeah, that Google Apps. This could be bad news for Microsoft who have also been trying to burst into the cloud as of late.
This rumor was started via a leaked enterprise product roadmap from RIM. What does this mean for the already-in-place Google Apps Connector? Well, a lot. The same rumor mill is saying it is about to be retired, leaving ample breathing room for RIM.
Also on the map is BES Express 5.0.3 for late May, which will include support for encrypted attachments, Office 2010 attachment support, and a few other goodies. More on this as it develops.